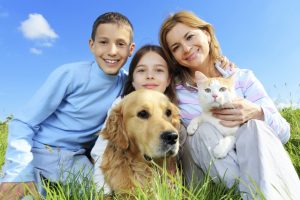 Exciting times ahead as Animal Smart announce their expansion plans to take their pet sitting services nationwide.
The Animal Smart franchise opportunity will be available to animal lovers across the UK who are looking to run their own pet sitting business. Operating local branches the Animal Smart franchisees will have full training and support to provide a high quality pet care service to their local pet owners.
Although anyone joining Animal Smart franchise will need an absolute passion for animals and their care, there's no formal qualifications required or any experience running a business as full training will be provided, both in business and animal care.
Being founded by a Veterinary Nurse it's not surprising that there is a high level of animal training for anyone joining the franchise. As an Animal Smart franchisee there will be various animal courses, training and ongoing training so that the current high standards of pet care is maintained throughout the local branches.
Being part of a pet franchise means that the business owner is not alone and has the backing and support of a larger network. This has benefits for the pet owners as clients as they have a head office to fall back on should they need to.
The Animal Smart franchise can be operated part time to fit around school runs, other jobs or leading into retirement or can be grown into a successful full time business.
If you are interested in operating your own Animal Smart branch where you are you can find out more about this flexible opportunity on the Animal Smart franchise website here