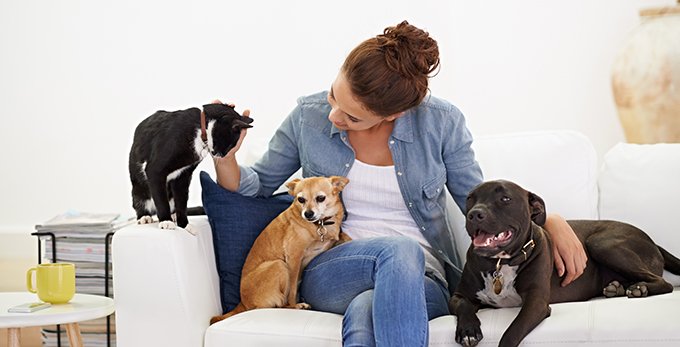 Animal Smart is launching their exciting new pet franchise this month bringing a fresh and current option for animal lovers who are looking to start their own pet business in the UK's booming pet industry.
The UK pet market contributes a massive £4bn each year to the economy, offering a potentially lucrative business proposition to any budding entrepreneur. As more and more families see their pets as equal family members it's doubtful that we will see a decline in the demand for these pet care services anytime soon.
Animal Smart founded by Registered Veterinary Nurse, Rachael McCooey, prides itself on the high level of training provided to its franchisees. Rachael, who is also a qualified Animal Physiotherapist commented "Animals have always been a big part of my life both personally and professionally and I am excited to share my experience and knowledge with likeminded people looking to start their own pet care business. Having set up my own business and gaining the freedom and flexibility that comes with it the Animal Smart franchise has been created to offer other people the chance to achieve the same."
Animal Smart offers a range of pet care services from pet sitting to dog walking. Through a franchise network Animal Smart are expanding nationwide to offer pet care services through local community branches.
There are no formal qualifications required and people looking to join the franchise are not expected to have business experience as all franchisee undergo a comprehensive training program before commencing their pet business.
The Animal Smart franchise can be operated on a part time or full time basis. Whether an ambitious entrepreneur looking to grow a high turnover business, a parent who requires flexibility to work around school hours and child care, or someone looking for a lifestyle business entering retirement the model can be tailored to fit around any lifestyle.
Rachael added "The model offers flexibility for people who maybe are looking for a lifestyle or part time business, one that they can grow at a rate that suits them. And the model can also be operated full time with options to scale up. It's really about people achieving the right balance for them."
"Animal Smart franchise opportunity offers the freedom to work from home and achieve the lifestyle you want"
Having grown her own business in the animal industry, Rachael has teamed with franchise specialist to develop a flexible business model where franchisees can offer pet sitting and dog walking services to pet owners within their local communities.
The franchise specialists have brought many years experience growing and supporting franchise networks as well as a proven model. The team within Animal Smart franchise bring a unique offering to the franchise market.
Other than having a passion for animals, enjoy meeting new people and want to learn new skills, no experience is required to start an Animal Smart franchise as all training is provided. Anyone joining as a franchisee will receive both business and animal training and ongoing support from both Rachael and the franchise support team.
Within the franchise package there is comprehensive business and marketing training including an operating system.
Rachael comments "I believe that clients should be confident in the ability of the person they entrust their pets with, through my experience and knowledge as a vet nurse and animal physio we provide franchisees with bespoke specialist training before caring for clients pets. It's about growing a trusted brand and empowering and supporting others to grow their own flexible and fulfilling pet care businesses, so that they can achieve freedom and satisfaction that comes from building your own successful business."
If you are looking to operate your own pet sitting business and would like the support and guidance of experienced people contact the Animal Smart Franchise team
Rachael concludes; "Since becoming my own boss and I've never looked back. Brining Animal Smart to the pet franchise market is exciting as I can share all my knowledge with people like me who not just love animals but are wanting to take control of their future and operate a successful own pet business."
Animal smart franchise is available right now to individuals who are passionate about animals, that are looking to become their own boss and are ambitious and driven to succeed.
Find out more about Animal Smart Pet Franchise