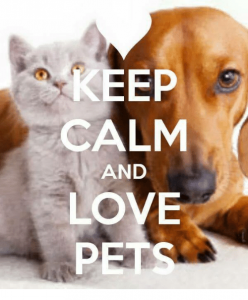 Here at Animal Smart, we know that most dog owners would take their canine companion with them everywhere they go if they could, but that isn't always feasible. You want to know that your best friend is being taken care of properly when you travel out of town, and a loving pet sitter can help you in such situations. Once you settle for the option of a pet sitter, the next decision to make is appointing the right sitter for your pet. Choosing the right pet sitter can be a difficult choice, but these five tips can help you find your perfect pet sitter. 
1. Decide what kind of care your pet needs
The first thing to consider when it comes to choosing the right pet sitter for your pet is to decide what services you need from the sitter. Of course, the services should depend on the needs of your pet. For example, some pets need more attention than others. If your pet needs frequent human company and socialization with other dogs, services such as companionship sessions and overnight care are a safe bet compared to just a few hour's visits. Also, it's important to take note of the health condition of your pet so you can add medical expertise to the list of things to look out for in a pet sitter. 
2. Pick up the right price for what your pet needs
The saying, "you get what you pay for," is true when it comes to pet sitting services. Good quality pet sitters are not cheap, but that doesn't mean they're unaffordable either. Many pet owners make the mistake of putting price over the quality of services delivered, but it's usually their furry friend that bears the brunt of such decisions. The goal should be to choose a pet sitting service that offers the best care for the price that's affordable to you. 
3. Find reputable pet sitters
The next step is to find reputable pet sitters that can show your pet TLC while you're away. There are two primary ways of getting the right pet sitter, and both are quite effective. The first is via referrals from your family or friends who have experienced a good service already from a pet sitter. The second option is to check out pet sitting associations like Pet Sitters International as you can be sure of finding certified pet sitters that have studied for and taken tests to show that they can take care of pets.
4. Arrange for an interview
Whether the prospective pet sitter was recommended or you found one from a pet sitting association, it is crucial to get to know the sitter with an interview. That way, you can look out for certain traits that every professional pet sitter should have such as
A desire to know your pet
Should be knowledgeable
Experience
Punctuality
Kindness etc
Conclusion
There might be many pet sitters out there, but be sure to take your time to get the perfect pet sitter for your furry friend. At Animal Smart Pet Care, we are genuine animal lovers, and our goal is to make our customer's pets happy and healthy when they're out of town.